Mark. Your. Calendars.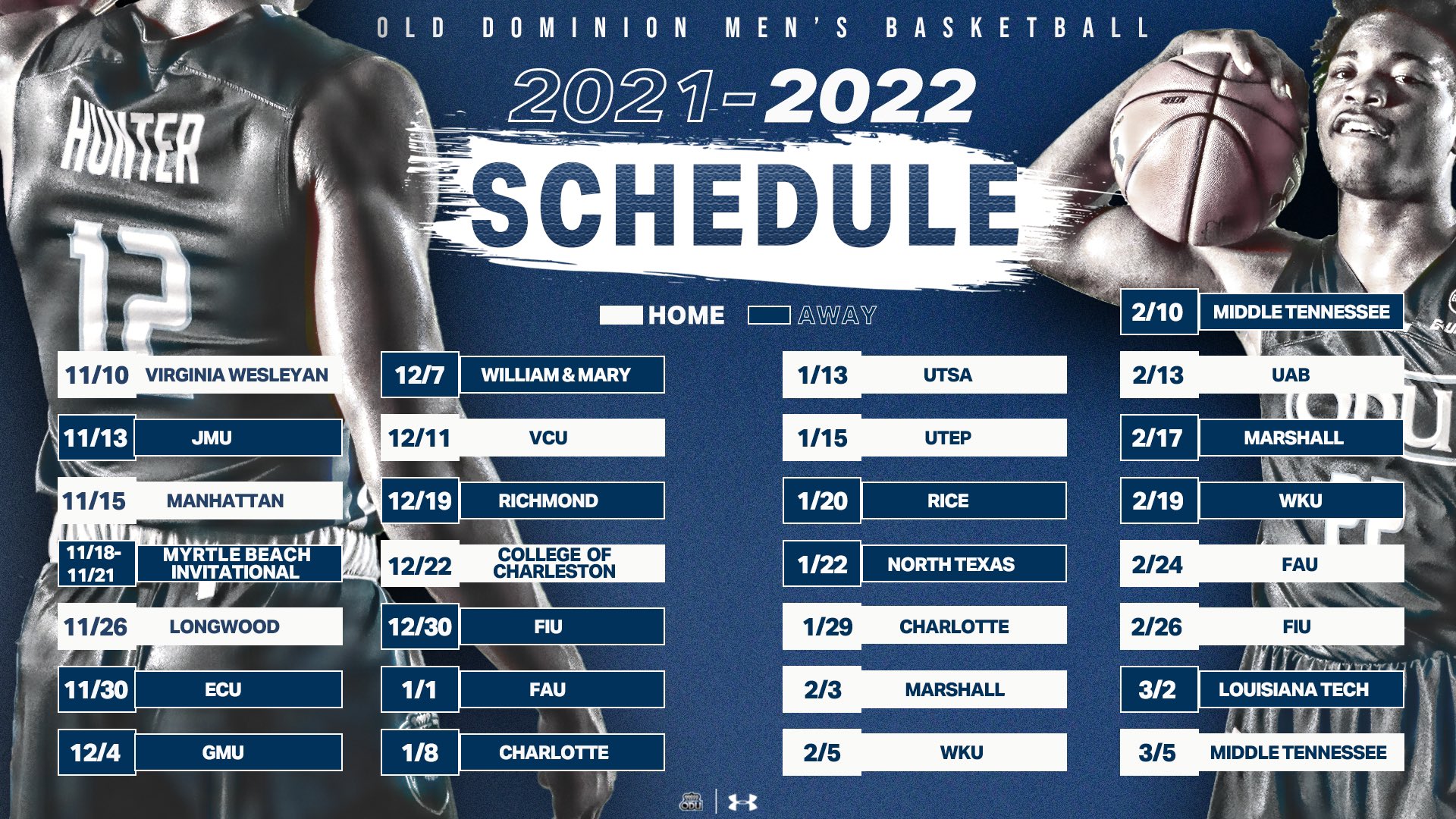 Old Dominion men's basketball is slated to play a total of 31 games, consisting of 18 in league play, 13 non-conference contests, plus a home exhibition. A total of 15 games will be held at Chartway Arena. Seven of the 13 non-conference contests will be against opponents from the state of Virginia.
The Monarchs will host Virginia Wesleyan (Nov. 10), Manhattan (Nov. 15), Longwood (Nov. 26), VCU (Dec. 11) and College of Charleston (Dec. 22) in non-conference play. VCU has made the NCAA Tournament in nine of the last 10 seasons. Old Dominion will travel to James Madison (Nov. 13), East Carolina (Nov. 30), George Mason (Dec. 4), William & Mary (Dec. 7) and Richmond (Dec. 19).
For the complete 2021-22 schedule, click here.
For ODU Basketball Operations & Safety Guidelines, click here.
Listen to the games live on ESPN Radio 94.1.