---
Service Member Spotlight is brought to you by Cardo Max.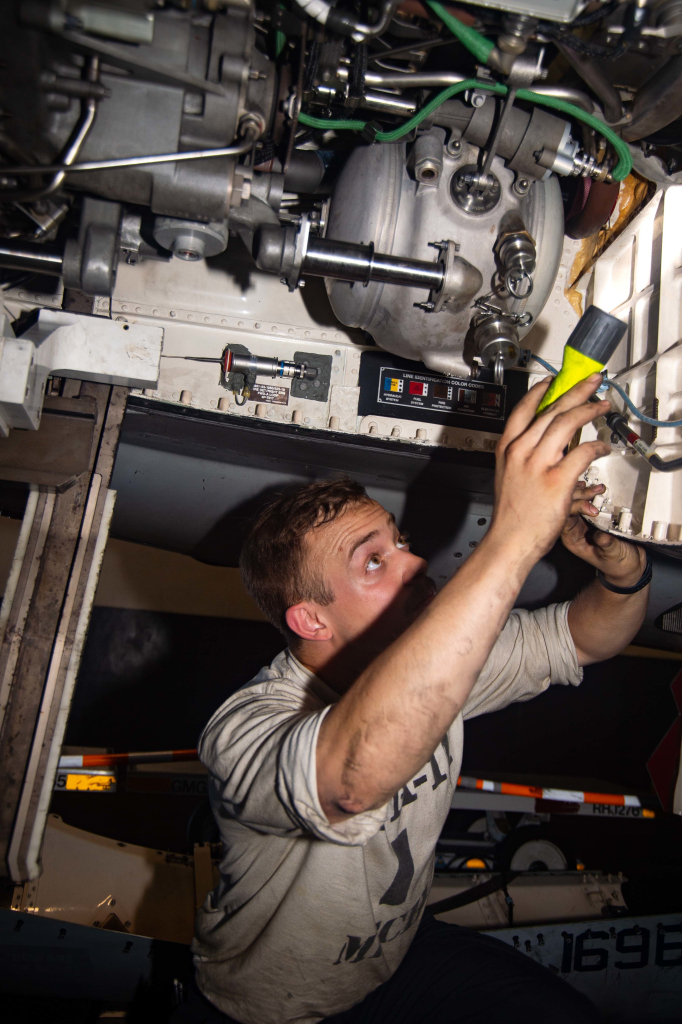 Aviation Machinist's Mate 2nd Class Devin Krause, from Virginia Beach, Virginia, assigned to the "Red Rippers" of Strike Fighter Squadron (VFA) 11, installs a jet engine on an F/A-18F Super Hornet in the hangar bay of USS Harry S. Truman (CVN 75), July 12, 2022.
The Harry S. Truman Carrier Strike Group is on a scheduled deployment in the U.S. Naval Forces Europe area of operations, employed by U.S. Sixth Fleet to defend U.S., allied and partner interests.
Thank you for your service!