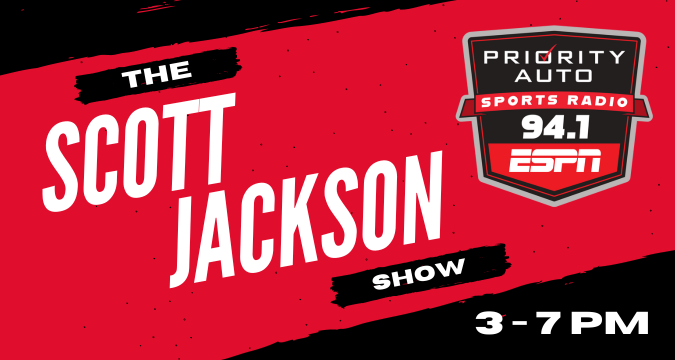 Hampton Roads, July 31, 2023 – MAX MEDIA Hampton Roads is thrilled to announce the return of seasoned sports broadcaster Scott Jackson to the Max Media family. Starting Today Monday, July 31st, Jackson will officially take over as the host of the afternoon show on Priority Auto Sports 94.1.
Expressing his enthusiasm for rejoining the Max Media team, Jackson stated, "I am so excited to come back to where it all started. The 757 area has always held a special place in my heart. I look forward to the opportunity of informing and entertaining the passionate sports fans in Hampton Roads once again."
With an impressive career spanning over 30 years in the industry, Scott Jackson brings a wealth of experience to the table. His journey includes stints with the Washington Wizards Radio Network, serving as Studio Host for St. John's Basketball, hosting at Team 980AM and 106.7 The Fan. He will continue his existing roles as the ODU Men's Basketball play-by-play host on ESPN+ and as the Post-Game Host of Washington Commanders Game Day.
"We were fortunate to find Scott! He has major market experience, already has roles with sports franchises we are associated with, works with the NFL team that many of our listeners support, and has local ties within the community. He truly is a perfect fit for us," said Mike "Moose" Smith, Operations Manager for MAX MEDIA Hampton Roads.
Scott Jackson's impressive track record and passion for sports broadcasting make him an ideal choice to anchor the afternoon show on WVSP 94.1. Listeners can anticipate an engaging and insightful sports show, as he connects with the Hampton Roads community and shares his expertise and love for the game.
As Max Media Hampton Roads welcomes back Scott Jackson, sports enthusiasts in the region eagerly await his return to the airwaves. Tune in to Priority Auto Sports 94.1 starting Today, July 31st from 3pm-7pm to catch the latest in sports news, analysis, and entertainment, hosted by the talented Scott Jackson.