Weeknights 7-9p
---

---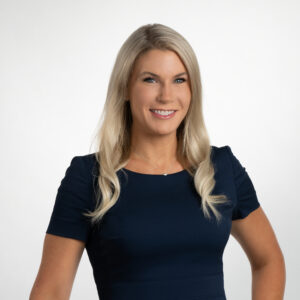 Amber Wilson joined ESPN in 2019 and has been the co-host of ESPN Radio's evening window (7-10 p.m. ET), since Jan. 2023. She regularly appears across ESPN's platforms and studio show coverage. Outside of ESPN, Wilson is a trial attorney practicing business and family law, licensed in both Florida and Georgia.
Prior to ESPN, Wilson was the co-host of the Zaslow, Roms and Amber Morning Show on 790 The Ticket in Miami. During her time there, the show was the highest-rated morning show for four years. As Zaslow and Amber, the show was the highest-rated midday program during its entirety as well.
Before radio, Wilson had a wide range of TV hosting experience, including the Miami CBS affiliate (2012-15), CBS Network (2012-2013 & 2007-2009) and SNY (2010-2011).
Wilson has also had an expansive, simultaneous law career. She obtained her law degree with a focus on business, real estate, sports and entertainment law at an accelerated pace from the University of Miami School of Law. While in school, she worked as a law clerk for the Miami Dolphins. Wilson's law career also featured time as an associate attorney for Wolfe Law Miami, P.A., of counsel attorney with Kenner and Cummings PLLC and currently as a partner at Lindsey Wilson PLLC.
Wilson is a seventh generation Floridian and a proud graduate of The University of Florida with a Bachelor of Arts in journalism, telecommunications and history. She is also an avid fitness enthusiast and formerly worked as a personal trainer licensed through the National Academy of Sports Medicine.
---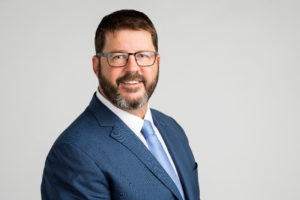 Ian Fitzsimmons is a field analyst and reporter for ESPN Radio covering college football and NFL games and a field analyst for ESPN's XFL game coverage. He has been in his current role since 2013. Since 2023, he has co-hosted ESPN Radio's evening show from 7-10 p.m. ET, alongside Amber Wilson. From 2016-2023, he was the co-host of the weeknight ESPN Radio show Freddie and Fitzsimmons, alongside Freddie Coleman.
Fitzsimmons has been a key part of the network's studio and college football live event programming over the years, including a past radio show with ESPN college football analyst Kirk Herbstreit and contributions to many regular season and bowl game broadcasts. Prior to his on-air work at the network, Fitzsimmons joined ESPN Radio as a producer for the studio show GameNight.
His first regular radio role was on WSPZ-AM in Alabama in 1994. He also hosted a show called The Cheap Seats on WJOX-AM. In addition, Fitzsimmons spent time at radio stations in Salt Lake City and Dallas.