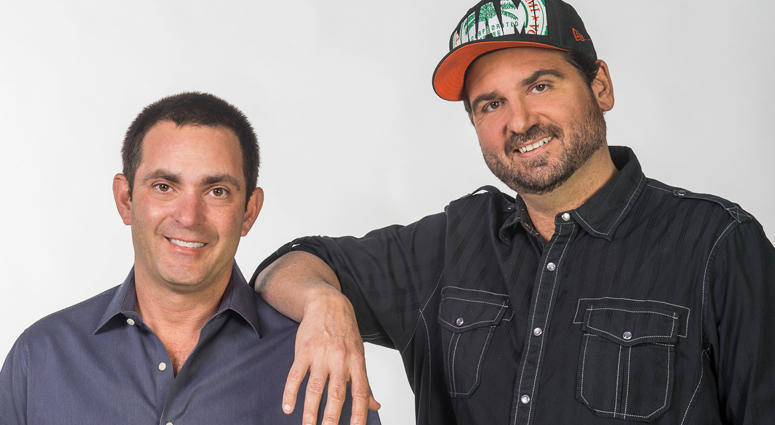 10a-12pm
The Dan Le Batard Show with Stugotz is a sports talk radio show hosted by Dan Le Batard and Jon "Stugotz" Weiner and broadcast on WAXY AM 790 "The Ticket" in Miami, Florida, and on many ESPN Radio affiliates nationwide. The show is heard locally Monday through Friday from 9 AM to 1 PM ET and nationally on ESPN Radio and ESPNEWS from 10 AM to 1 PM (prior to April 2, 2018, the television simulcast was aired on ESPNU). The show features commentary on the day's sports news, perspective on other news stories, interviews with sports analysts and sports figures, as well as a generous blend of pop culture and listener interaction. The hosts are known for their self-deprecating humor, which carries over onto the show through running jokes. Le Batard and Stugotz interact throughout the show with executive producer Mike Ryan, show booker Allyson Turner, and fellow producers Roy Bellamy, Billy "Guillermo" Gil, and Chris "Fats and Info" Cote, collectively nicknamed the Shipping Container Filled with Frightened Refugees. The show commonly refers to themselves as a "marching band to nowhere" and a "flying saucer of BS"
Currently, Le Batard and Stugotz are joined on-air by Greg Cote of The Miami Herald on Tuesdays, and additional ESPN personalities (including Sarah Spain, Domonique Foxworth, Mina Kimes and others) make regular guest hosting appearances.
After running for nine years on local radio, The Dan Le Batard Show debuted on ESPN Radio on September 30, 2013.
In early 2015, It was announced that the show would be televised on Fusion starting May 19, 2015. After the departure of Colin Cowherd from ESPN, the network moved the time slot of the show into the 10 AM to 1 PM slot formerly occupied by The Herd with Colin Cowherd, and moved the live simulcast to ESPNU, with the Fusion broadcast shifting to tape delay from 1 to 4 PM. On May 18, 2016, Fusion aired the show for the last time as the year-long contract with ABC/Disney was expired and was not renewed. The TV portion of the show then remained solely on ESPNU afterwards with the show airing live from 10 AM to 12 PM with no outlet for a tape-delay. On January 10, 2017, the final hour of the show began simulcasting on ESPN2, but in July 2017, the show's final hour returned to airing on ESPNU. On April 2, 2018, the show's simulcast moved to ESPNEWS.